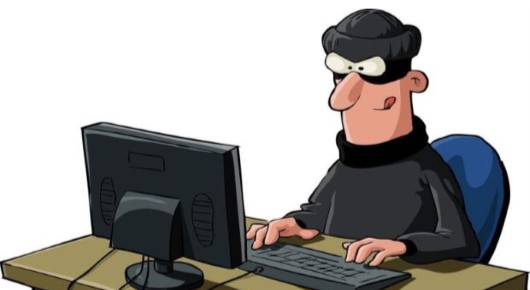 Predicting the future is a challenging task. But as the world enters a new digital era, most of us would agree that cybersecurity is on the cusp of exponential growth, driven by the Internet of Things (IoT) and mobile communication.
Leading research company Markets and Markets estimates that the global cybersecurity market will grow to US$170bil (RM696.9bil) by 2020, at a Compound Annual Growth Rate (CAGR) of 9.8% from 2015 to 2020 with aerospace, defence, and intelligence vertical industries among the largest contributors to cybersecurity solutions.
As Malaysia pushes ahead with its transformation to become a developed Digital Economy by 2020, cybersecurity will inevitably emerge as a new source of economic growth. According to the latest ICT Satellite Account figures released by the Department of Statistics in late 2015, contribution of the digital economy to Malaysia's national gross domestic product (GDP) reached 17% in 2015.
Market research firm Gartner also projects that global spending on IT security will hit US$101bil (RM414.3bil) by 2018; while International Data Corporation (IDC) has identified that the hot areas for growth in cybersecurity include cloud security, security analytics; threat intelligence and mobile security. In particular, cloud security market will be the leading sector for cybersecurity spending, expected to be worth US$8.7bil (RM35.6bil) by 2019.
As the statistics above clearly show, cybersecurity will underpin the future growth of any digital economy and Malaysia should be ready to capitalise on this imminent trend. Cyberspace encompasses critical infrastructures, industries, communications, transportation, commerce, and national defence.
Given the nature of the threats and vulnerabilities inherent in a networked, cyber-connected world, cybersecurity has indeed become fundamental and indispensable. Governments must therefore recognise that ICT and cyber security can no longer be separated. New innovative approaches must be taken to address both simultaneously.
Turning the tide
For every new information technology created, another technology is required to defend it. Cybersecurity should not be seen only as a means of defence, but also as an opportunity to build up one's national resilience, to become stronger in an increasingly uncertain and challenging world. Such challenges should be seen as an opportunity to innovate and turn cyber resilience into a competitive differentiator for Malaysia and a new direction for the economy.
Top of mind for all digital economy's leaders is the defence of its Critical National Information Infrastructure (CNII). CyberSecurity Malaysia has been playing a pivotal role in providing technical support and infrastructure to help our government prepare and strengthen cybersecurity responsiveness and preparedness via national-scale cyber-drills such as X-Maya.
Malaysia must also harness its expertise and establish deeper cross-border collaboration, and in doing so help to spur the export potential of cybersecurity technical consultancy services. In terms of domain expertise, CyberSecurity Malaysia is looking to expand its service portfolio.
We will continue to leverage on Malaysia's standing within the Common Criteria Recognition Arrangement (CCRA) where Malaysia is among only 25 countries, alongside developed economies such as the United States, Canada, Japan and Australia to have been bestowed such recognition.
Common Criteria is one of the most widely recognised security certification for IT products in the world. In this regard, CyberSecurity Malaysia via the Malaysian Common Criteria Certification Body (MyCB) could provide the catalyst to promote Common Criteria certification services to foreign companies that wish to get their products certified.
National IoT Roadmap
IoT is another significant area of exponential growth for cybersecurity in Malaysia. The proliferation of the IoT – a large interconnection of IP-enabled devices that have operating systems and firmware and thus, vulnerabilities and configuration issues is one of the primary drivers that will reshape the cyber security landscape and transform the way security operations management moving forward.
Malaysia's recently launched National IoT Roadmap has outlined long term initiatives to develop Malaysia into a premier regional IoT hub. IoT implementation in Malaysia is expected to contribute RM9.5bil to the country's Gross National Income (GNI) by the year 2020 and RM42.5bil by 2025. IoT deployments are also expected to create 14,270 high-skilled employment opportunities by 2020.
Cloud computing and Big Data are two such technologies to thrive from IoT. IoT will also offer opportunities for companies which manufacture IoT products, and those which provide services related to IoT.
So how can Malaysia contribute to the solution of global cyber challenges and boost our economy at the same time? We want to position Malaysia as a leader in cutting-edge cyber security research and innovation to safeguard Malaysia's security, enhance resilience and enable economic growth. By 2020, CyberSecurity Malaysia aims to be the globally recognised National Cyber Security Reference and Specialist Centre. Reaching this goal will not only require an expansion of our service portfolio, but an increase in international collaboration.
Overcoming the obstacles
The unfortunate reality is that compared to other developed countries, Malaysia still trails behind when it comes to cybersecurity innovation. The skills shortage and lack of new start-ups are well-recognised problems within the sector. Unless we take action today, we risk being further left behind. Most importantly, we need to create a more dynamic environment in which both government and corporate can work better with technopreneurs and researchers to help further develop and commercialise new cyber innovation and solutions.
Cybersecurity: Future economic success
The dawn of the Digital Economy has created a new economic frontier. Malaysia must seize upon its strengths and expertise in cybersecurity intelligence, international-level collaboration and leadership to drive more local cybersecurity companies and related industry players to be competitive. There is so much potential for large and small Malaysian businesses to grow exponentially in this new Internet era.
Closer collaboration between industry, researchers and governments is also crucial if we want to encourage the development of world-class products and services in the cybersecurity sector. Apart from research and innovation, we need to develop a national cybersecurity innovation ecosystem that will transform cybersecurity challenges into new opportunities, ideas and solutions. A new mindset is vital if any economy is to survive and thrive in the coming decades.
Source: The Star
Get proper protection before cyber attacks become your nightmare
Talk to our cyber security experts to prepare your network for the next wave of security challenges. If you are currently under attack, don't panic – just give us a shout. Call 1800 87 7770 or email us at marketing@redtone.com