From humble beginnings, REDtone has grown to become a leading provider of integrated telecommunications and digital infrastructure services for organisations. A well respected home-grown brand founded in 1996, REDtone was listed on the Malaysia Stock Exchange's Malaysian Exchange of Securities Dealing & Automated Quotations (MESDAQ), now known as ACE Market, in January 2004 and transferred to Main Market in May 2023. REDtone has been a subsidiary of Berjaya Corporation Berhad since 2015.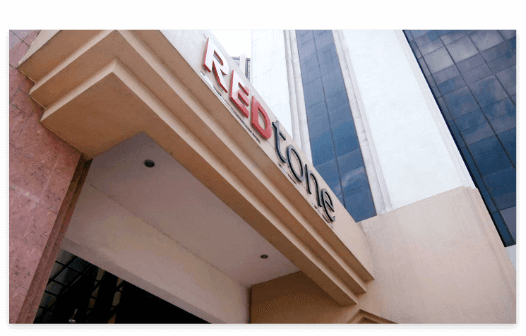 REDtone Has Evolved From A Voice Provider To One That Offers An Extensive Range Of Services Under Three Main Categories:

TELECOMMUNICATIONS
Offers data, voice and managed services to government, enterprises and SMEs. REDtone is the only service provider in the industry to provide infrastructure integration expertise. Its access to a unique suite of last mile technologies also enables it to offer broadband-on-demand.

MANAGED TELECOMMUNICATIONS NETWORK SERVICES
Build, maintain and operating large scale Telco engineering projects, WiFi hotspots, base stations and fiber optic infrastructure.

CLOUD & IOT
Cloud services and applications, Data Centre and Disaster Recovery, Internet of Things (IOT), Smart Farming, Smart Cities, and healthcare solutions.
REDtone is the only provider with infrastructure integration expertise in the industry. We are also a Multimedia Super Corridor (MSC) status company that has garnered more than 39 local and global awards. REDtone holds licenses for Network Facilities Provider (NFP), Network Service Provider (NSP), Applications Services Provider (ASP), LTE (4G), WiMAX and Satellite services.
To date, REDtone has presence with technical and after sales support team at major cities in Malaysia i.e. Klang Valley, Johor Bahru, Penang, Kota Kinabalu, Kuching. REDtone has workforce of more than 350 dedicated employees. Engineers as well as R&D, technical and customer service personnel make-up half of the skilled staff.

Sales Enquiry


Customer Care


Lets Talk​