REDtone is one of the leading Telcos in Malaysia, actively involved in driving innovation and adoption for smart cities and smart agricultural by capitalising on our ICT and digital services expertise and know-how in areas such as cloud computing, data, network integration as well as telco engineering.
We offer a wide range of cloud-based and Internet-of-Things (IoT) based services that are shaping the next generation Digital Lifestyle. These applications are equipped with various automation, mechanisation and intelligent system features using IoT-driven, knowledge-based solutions. They are aimed at creating new sources of economic growth for the country as well as new business opportunities for smart products and services, ultimately representing an important step in realising the vision of connecting the cities of the future.
We are committed to growing a partnership ecosystem for technology collaboration, as we believe that this is key to maximising value and enhancing the economic vitality of smart city and smart farming projects.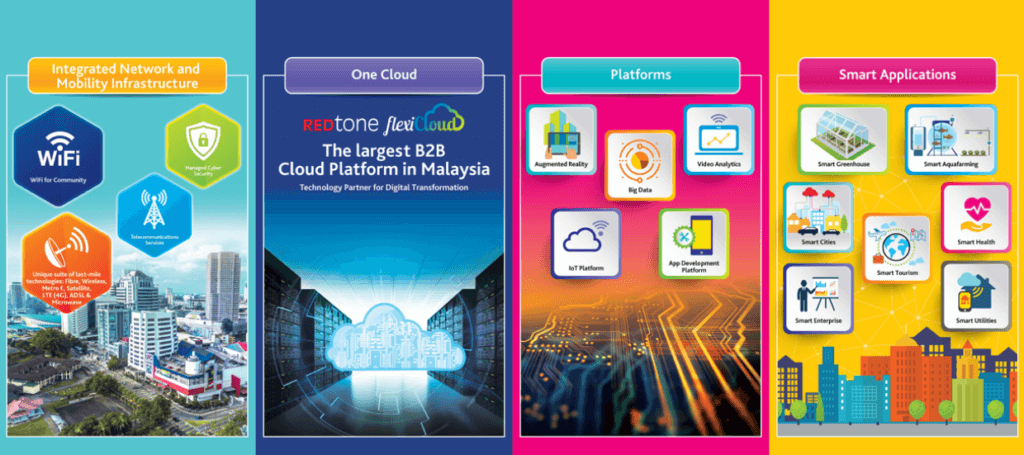 Smart Agricultural / IoT-based solutions for farms including Smart Agricultural for durian farms, Smart Greenhouse and Smart Aquafarming.
Smart city technologies promoting an incredible range of cloud-based and Internet of Things (IoT)-based services, shaping the next wave of digital transformation.
Need help finding solutions?

Call Us

Customer Support Toll Free

Email Us​


Lets Talk​