Embracing The Power Of Virtual Reality To Expand Your Brand Presence And Reach
VR-as-a-service is a platform that enables brick-and-mortar businesses to digitise their physical assets. It is a powerful marketing tool that empowers businesses to provide an immersive experience in a virtual environment to potential customers. The life-like visualisations help users experience the designed media or video in a much more engaging fashion. flexiCraft Holodeck is a proven tool to win, serve and amaze the target audience like never before.
VR Showroom
A complete platform that enables property developers to digitize their show unit for a revolutionary online property viewing experience and boost sales conversion.






VR Store
An integrated platform that enables retailers to digitize their brick-and-mortar stores and transform from offline to online with virtual reality technologies. This solution brings the online shopping experience to the next level by immersing customers into a fully interactive virtual environment, compared to 2D online stores.

VR Event
Provides businesses with an integrated platform to host and organise various types of events – product launches, roadshows, exhibitions, and conferences via the immersive power that Virtual Reality offers. This breakthrough of hosting an event virtually is changing how a business operates in the future.



720 Panoramic View Virtual Walkthrough

Comparison Virtual Walkthrough

3D/CGI Rendering

Multiple 720 Panoramic Virtual Theme Selection Walkthrough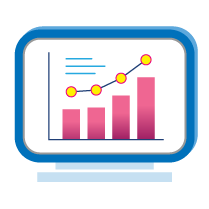 Analytic Dashboard with Traffic Flow Tracking & Visitors' Insights
Benefits
Moving The Bar In Experiential Marketing
Stay ahead of the competition and impress buyers, customers and partners with the latest, one-of-a-kind marketing and presentation tools. The Fourth Dimension & Virtual reality (VR) ready is one of the latest technology in this digital world. So many companies may still be on the fence about using it for their marketing activities. While some see it as a risk, we see it as an opportunity. By leveraging virtual reality (VR), a company can easily come out as a thought leader and innovator in its respective industry.
Virtual reality comes in handy where traditional advertising fails to leave its mark. Since virtual reality (VR) delivers an immersive experience, consumers are more likely to remember the brand and spread the world.
Virtual reality content has the potential to drive more visitors, sales and conversions than photos or even videos. It is a great way to generate more traffic, engagement and leads for businesses. Overall, it can help smoothen the sales process and improve closing rates.
Application Across Myriad Industries
flexiCraft Holodeck solution is an important tool for businesses to attract and engage their target audiences, while keeping their brand in the limelight and making their presence standing out in the market. With flexiCraft Holodeck your business will never be the same again!
Click here to view more.
Successful Use Case
An established global wellness brand with more than
50 retail outlets in Malaysia.

A proactive & progressive approach to digital transformation that leverages VR to
reach "Stay-at-home" customers & deliver a new era of customer experience.

DOWNLOAD OUR PRODUCT BROCHURE
Need help finding solutions?

Sales Enquiry


Customer Care


Lets Talk​