Virtual reality (VR) is much more than a gimmick. By 2020, a third of global consumers are expected to be using virtual reality. This growing industry offers a massive opportunity for brands due to the unique, memorable, and highly engaging experiences it creates. Thanks to technological development, virtual reality marketing has become more available for businesses.
Introducing flexiCraft
flexiCraft is a collaboration between Silversea Media Group (SMG)andREDtone powered by SMG's SilVRcraft Technology™. At its core, flexiCraft's virtual reality solution enables brick-and-mortar businesses to digitize their physical assets, which they can further integrate into their e-commerce platform to offer customers a revolutionary online shopping experience.
An ever-growing number of industries have already discovered the benefits of SilVRcraft Technology™, which has been adopted in retailing, hospitality, real estate, libraries & museums, exhibition centers, and many other commercial segments.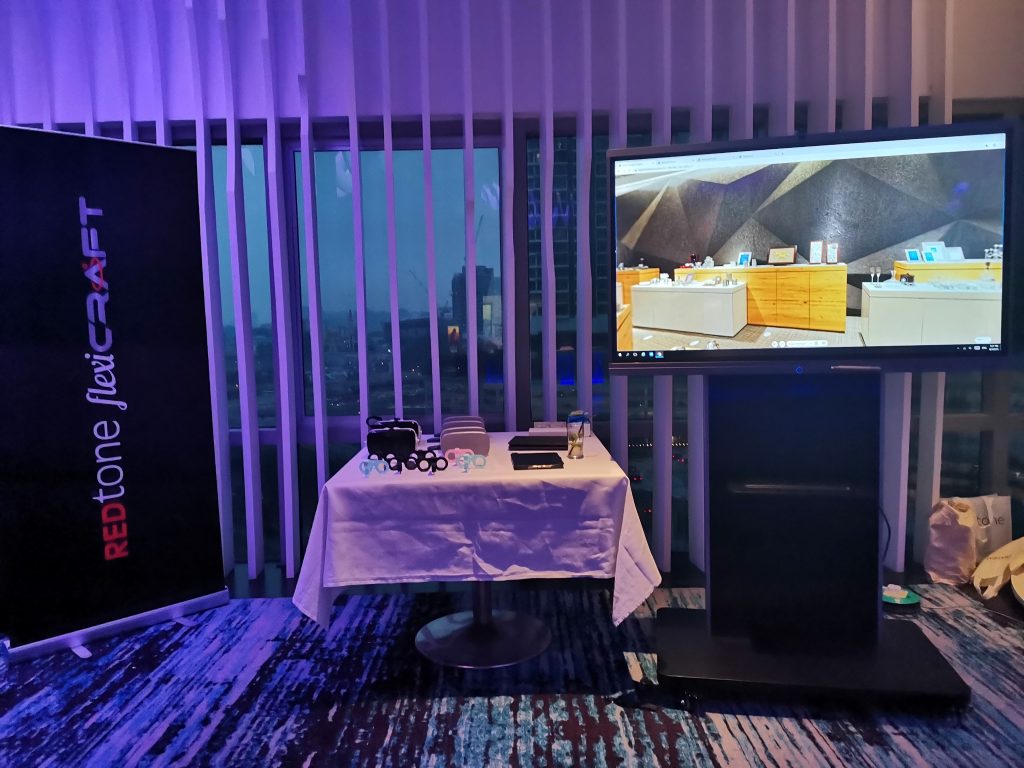 Our Features
Scan a Space
Once you're set with the flexiCraft Virtual Reality (VR) system, you can now digitally capture physical assets like your products, real estate properties or retail stores to show them off in the best light. Effortlessly create and communicate virtual property and floor level views with 720-degree cameras and 3D scanners. Our scanning solutions are one of the fastest ways to capture captivating 'point-of-view' shots with the right combination of speed, price, and experience. This will allow you to showcase your products, properties or premises to viewers anytime, anywhere from a mobile, tablet or desktop.
Share & Engage
It's easy to distribute visualisations of your beautiful, fully immersive spaces. Embed them like a video or provide a link. No downloads or plug-ins required! Build a viral presence in the digital space and accelerate the buying decision in just seconds with a video link or QR code.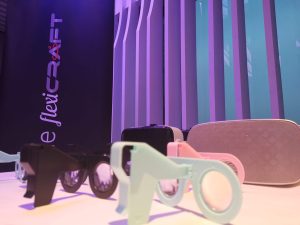 More Than Meets the Eye: A Powerful Collaboration to Transform Customer Experiences
From virtual catalogs and showrooms to search results and ad units, the potential for displaying physical goods as 3D virtual models is enormous. Appliances, apparel, accessories and home furnishings are just a few of the product categories that lend themselves well to being represented in 3D, allowing a buyer to view a product from all angles, zoom in and out, and click/tap on parts of the 3D model to get more information while considering a purchase.
Drive Higher Traffic and Revenue
Virtual reality content has the potential to drive more visitors, sales and conversions than photos or even videos. It is a great way to generate more traffic, engagement and leads for businesses. Overall, it can help smoothen the sales process and improve closing rates.
Immersive Storytelling
Back in the days, film was the most immersive storytelling medium. However, people were just watching. Today, virtual reality provides a feeling of presence, which makes it a powerful tool of brand storytelling. You can make user experience even more engaging by using interactivity and visual and audio cues to make the story more impactful.
Leveraging SilVRcraft Technology™, Silversea Media Group delivers high fidelity 3D digital copies of physical locations, enabling end user access from anywhere, at any time and from any device. With a proven track record of deploying immersive and interactive virtual tour experiences across Southeast Asia, SMG has strategic collaborations creating, managing and/or analyzing physical locations for businesses throughout the region.
Through our collaborations, we invest the time to understand our clients' business needs, their projects and their audiences ensuring our creative exceeds everyone's expectations.
Credit to: Silversea Media