Global Points-Of-Presence
Global Points-Of-Presence
As to expand the scope of our network and strengthen our infrastructure offerings, we partnered with leading international operators with comprehensive and integrated network global presence. To date, we have the capabilities of offering global packet-meshed network that spans over multiple international cable systems which designed to offer highest level of network resiliency. We connect directly to 3200 peers over 32 major IXs globally to ensure the lowest latency for connectivity requirement.

GLOBAL COVERAGE
Global network with landing pops in major hubs and cities.

QUALITY ASSURANCE
Robust network constructed from diverse cables system assured stable and reliable services performance

CUSTOMISED AND FLEXIBILITY
Flexibility in customising solutions in meeting customers' needs is of our utmost priority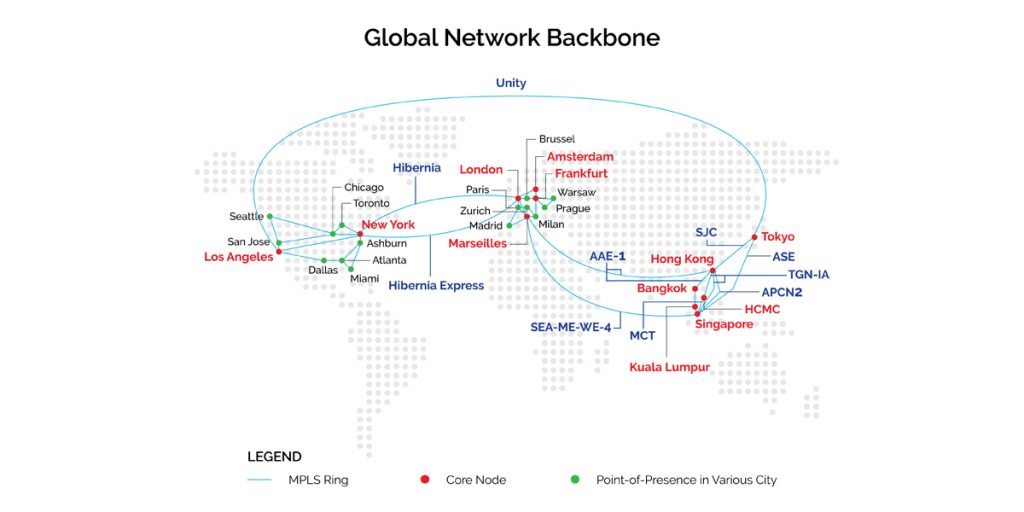 Need help finding solutions?

Sales Enquiry


Customer Care


Lets Talk​