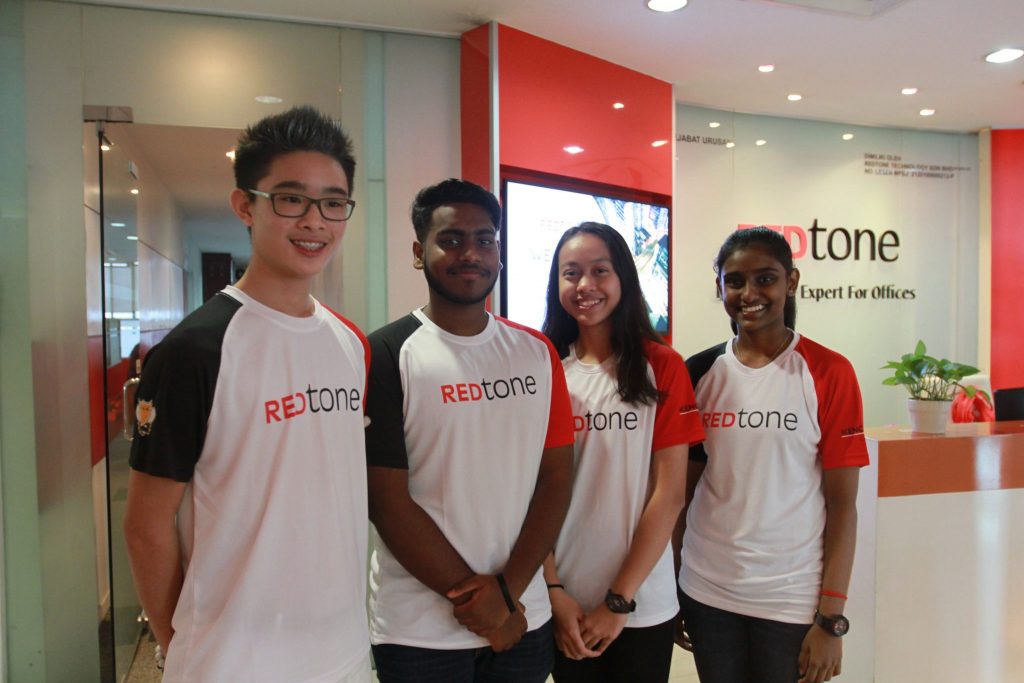 The REDtone 11th KL International Junior Open squash championships to be held on Dec 5-10 seemed to be the favourite tourney for the juniors – both locally and abroad – as can be gauged from the record number of entries in this year's edition. REDtone are the title sponsors for the six consecutive time.
A total of 776 participants from 19 countries have confirmed participation surpassing the previous mark of 660 entries from 15 countries recorded last year.
Six countries namely Botswana, Saudi Arabia, the Philippines, United States of America, South Africa and Egypt will be making their debut. The regulars are Singapore, Indonesia, Hong Kong, China, Iran, India, Pakistan, Sri Lanka, Australia, New Zealand, Korea, Japan and hosts Malaysia will join the fray.
They will be divided into six age groups both in the Boys' and Girls' sections. The categories are BU9, BU11, BU13, BU15, BU17, BU19 and GU9, GU11, GU13, GU15, GU17 GU19.
The tourney will be held in three venues The Royal Lake Club (only BU13), Jalan Duta squash courts (Boys/Girls Under-9, Boys/Girls' Under-11 and Girls' Under13) while the remaining matches will be held at the National Squash Courts in Bukit Jalil. All final matches will be held in Bukit Jalil on Sunday Dec 10.
Squash Rackets Association of Federal Territory (SRAFT) president and organising chairman Steven Kwan was all smiles to see a drastic jump in the number of entries.
"We are proud to see good response for this event year after year. This is also the third consecutive year the annual event has passed the 600-mark bracket. With a good track record as far as entries are concerned, the Asian Squash Federation have upgraded our event to the plantinum status from the Gold event previously. We are committed to ensure the participants gain a lot of experience and go back with fond memories ," said Kwan.
REDtone Group chief executive officer Lau Bik Soon is all praise for SRAFT and is happy to be associated with their commitment and churning out champions.
Last year, their ace players Ng Eain Yow became the boy's world junior champion and Andrea Lee, who emerged three-time Asian junior champion, are over-aged. The duo also emerged double KL SEA Games gold medallist in August 2017.
"We are satisfied and pleased to work with SRAFT as they are really committed in the development of squash in the country. We are thankful to be part of team," said Lau after handing the mock cheque cum press conference at his office in Puchong.
He added that as a homegrown Malaysian brand, REDtone is committed to sponsoring junior sports events and helping foster youth, which is part of an array of diverse initiatives aimed at contributing broadly to social progress.
"I am pleased to note that the event has grown steadily in size, stature and popularity over the past decade. Not surprising then to know it has grown to be the biggest junior sporting event in Asia and second in the world after the US junior Open," added Lau,
"We truly believe that the event will continue to be a great platform to elevate the confidence and skills of our junior players and ultimately to compete at global level
From the record number of entries, it is evident that the 6th Redtone KL Junior Open can be in the Malaysia Book of Records (unofficial) both in terms of participants and number of countries.
So far, the 2007 Milo All Stars hold the record with 695 participants and 16 countries.
Source: Sports247