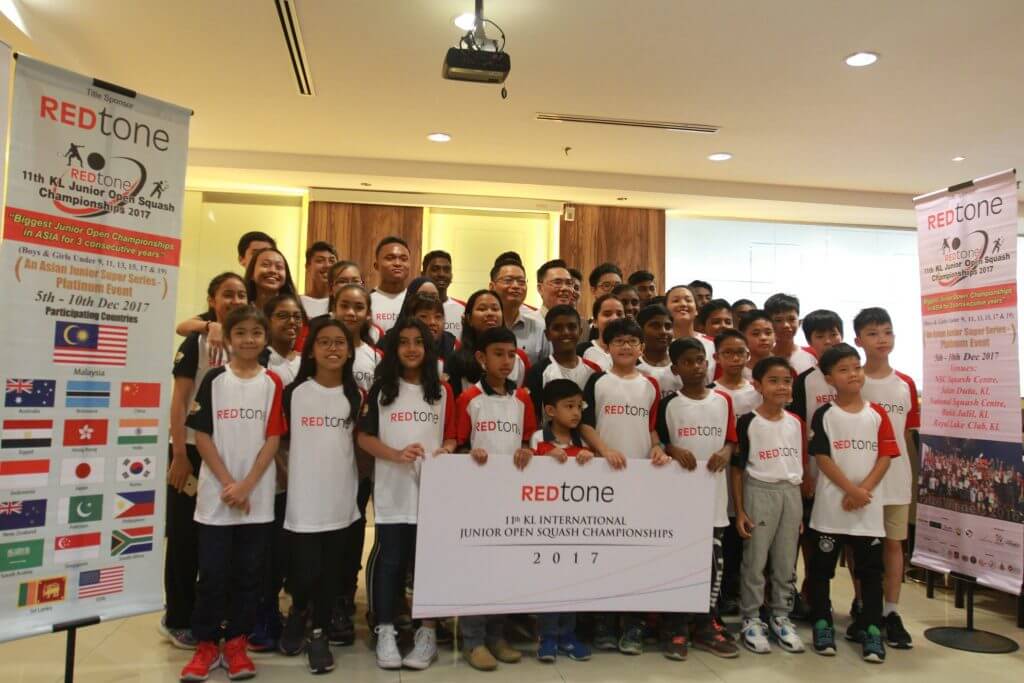 The Philippine Squash Academy (PSA) will send its junior players to Malaysia and Singapore this month.
Christopher Buraga, Carl Carillo and New Zealand-based Mattthew Lucente will compete in the REDtone 11th Kuala Lumpur Juniors Open Squash Championships on December 5-10.
From Malaysia, Buraga and Carillo will fly to Singapore to join Vicente Abad Santos, Alexander Gotuaco, Meljohn Arebado and Joan Arebado from the Oncocare Singapore Juniors Open slated December 12-16.
Buraga and Carillo will leave Manila on December 4, while Lucente will fly to Malaysia's capital city from New Zealand. The Singapore-bound team, on the other hand, will leave on December 11.
Coach Jaime Ortua will accompany Buraga and Carillo in Malaysia. He will join coach Edgar Balleber in Singapore.
Buraga and Carillo, both 11, are set to compete in the Under-13 category.
"I'm expecting Christoper to do very well. We are sending Carl for exposure and experience," said PSA President Robert Bachmann in an interview on Sunday.
"We have another player, Matthew, who will participate in the Under-19 event. He should perform very well but his category is tough," added Bachmann.
Lucente, 17, was born in the Philippines. His family migrated to New Zealand.
"I am hoping to use Matthew for the 2018 Asian Games and the 2019 SEA Games," said Bachmann.
"He is in our lineup but I am waiting for World Squash Federation (WSF) to amend the 3-year eligibility rule and allow athletes who or whose parents were born in the country to play for that country," he added.
"Matthew also plays for New Zealand. But since New Zealand is not part of the Asian Games nor the SEA Games, I've requested for his participation. The same goes for Gabe Yam and Rafa Yam. Rafa played for us in the 29th SEA Games in KL," Bachmann said.
For juniors competing in Singapore, Bachmann said, "we will be evaluating the performance of our juniors there. Let's see how they fare in the tournament."
More than 700 players from 19 countries are competing in the REDtone Kuala Lumpur Juniors Open Squash Championships.
The Philippines is among six countries set to debut in the tournament. The others are Botswana, USA, South Africa, Egypt and Saudi Arabia.
The regular participants are Indonesia, Singapore, Korea, Japan, China, Hong Kong, Pakistan, India, Sri Lanka, Australia, New Zealand, Iran and host Malaysia.
The competition venues are The Royal Lake Club (boys Under-13), Jalan Duta squash courts (boys and girls Under-9, Under-11 and girls Under-13), and the National Squash Courts in Bukit Jalil (all remaining matches).
All final matches will be played in Bukit Jalil.
Source: Philippine Canadian Inquirer