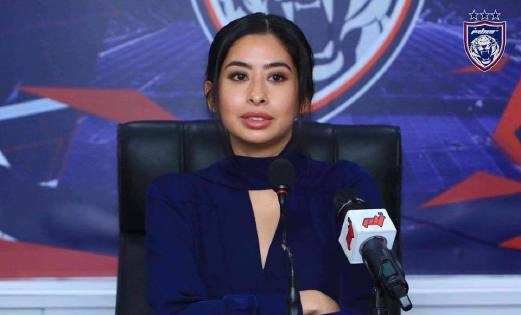 REDtone International Bhd has appointed Tunku Tun Aminah Sultan Ibrahim Ismail (pic), daughter of Sultan of Johor, Sultan Ibrahim Sultan Iskandar, as chairman.
In a statement on Monday, the subsidiary of Berjaya Corp Bhd said Tunku Tun Aminah, 30, replaced Datuk Seri Syed Ali Syed Abbas Al Habshee, who stepped down due to other commitments and responsibilities.
"We are confident that her appointment will fit well with our company's journey in moving forward as we continue to grow in the country," said the integrated telecommunications and digital infrastructure solutions provider.
Tunku Tun Aminah is also chairman of Berjaya Waterfront Sdn Bhd.
She also serves as a director in several private companies, including REDtone Network Sdn Bhd, Jauhari Maksima Sdn Bhd, Ikatan Jauhari Sdn Bhd, Ibzi Holding Sdn Bhd and Iskandar Carrier Sdn Bhd.
Sultan Ibrahim Ismail is a major shareholder in REDtone.
Source: The Star