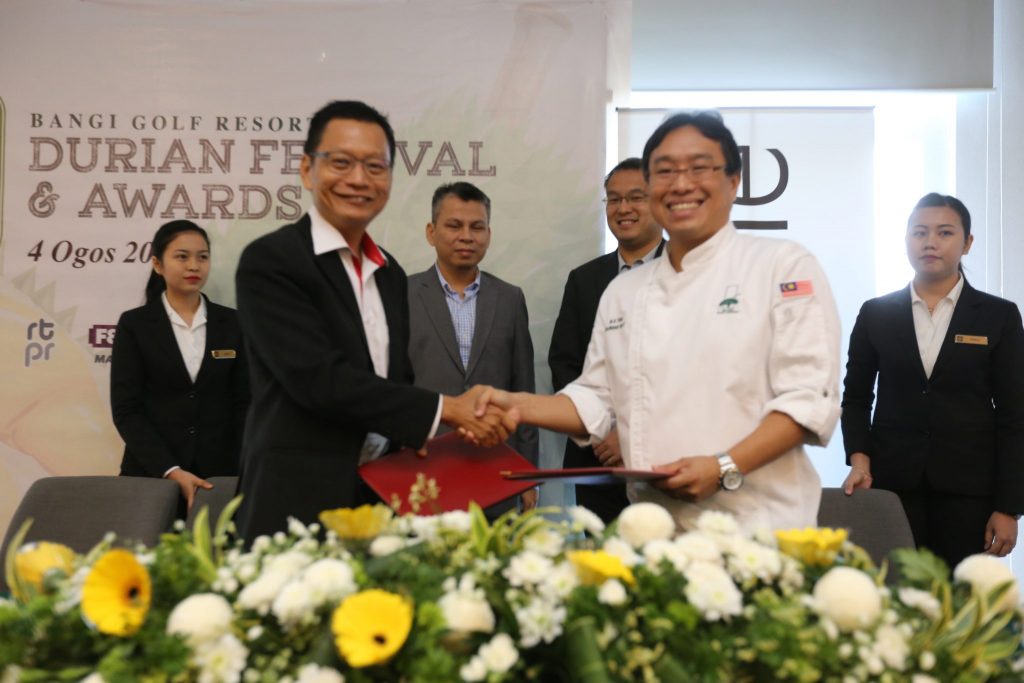 KUALA LUMPUR, Aug 4 (Bernama) — REDtone International Bhd's wholly-owned unit, REDtone IoT Sdn Bhd (RISB), has entered into a memorandum of understanding (MoU) with Bangi Farm Resort Sdn Bhd (BFR) to jointly explore the development of smart farming solutions in a bid to increase the quality and production of durians.
REDtone, in a statement today, said the Internet of Things (IoT)-based farming solution is expected to improve the quality, as well as increase the production of durians, including the coveted Musang King variant.
It said this is to meet the increasing demand from overseas market, leveraging on REDtone' strength in integrated network with multiple last-mile technologies, mobility infrastructure, cloud and various analytics platform.
"Our company's network and mobility infrastructure, cloud and big data platform, technological integration skills will complement BFR's durian farming expertise," REDtone Group Chief Executive Officer Lau Bik Soon said.
He said REDtone's IoT solutions would revolutionise the farming sector with its precision farming that provided accurate and real-time data on soil and water content, weather prediction, big data providing information on pest infestations, soil quality, CCTV monitoring even in remote areas, and tracking system from product to distribution.
Meanwhile, BFR Director Tan Ban Keat believed that the collusion of cutting edge technology blending seamlessly into old school farming would set new standards and greater heights to the agriculture landscape.
It was previously reported that the value of durian exports from Malaysia doubled to almost US$18 million (RM73.1 million) in 2017 from US$8.8 million (RM35.8 million) in 2011.
Source: Bernama