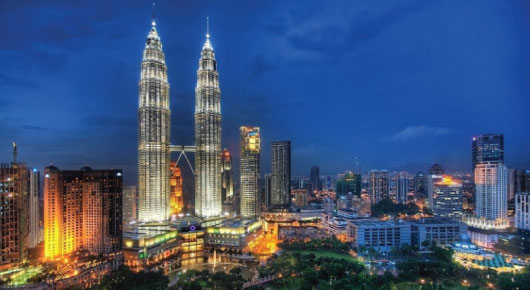 Voiptoners tracked and tested over 10 different best VoIP services across the country.
While the best small business phone systems might not be as easy to look around as you thought it might be.
Do you own a small business that's growing? Or you are finding ways to cut down your phone bill expenses?
If so, you are someone who should be using VoIP services!
Utilizing VoIP services will be the key to unlocking so many tangible benefits. In our opinion, it's the most modern and efficient way to access the communication services that a thriving small business needs.
In case you don't already know, VoIP services are Voice over Internet Protocol Services. With VoIP hardware and software, people are able to utilize the Web as a medium for transmitting phone calls. Voice data is transmitted in packets, utilizing IP, rather than being sent via PSTN circuit transmissions. It sound rather complicated and complex.
No worry, you can get more details in my VoIP for beginners here.
Now that we've defined VoIP services, let's talk about why adopting VoIP services at your growing small business will be a cost-effective, convenient and practical choice!
Let's Talk About the VoIP Benefits
Is VoIP important? How can I reap the benefits if I fit into the bill as I'm the one who should start using VoIP services today?
A general description about VoIP from FCC should get you started if you haven't read my pick the right providers.
First off, you'll save some cash!
This is obviously hugely beneficial, as you will want to generate profits or savings that you can keep, rather than sinking your small business earnings into overhead.
You'll find that switching to VoIP is the key to accessing local telephone services which are way cheaper than conventional phone services. And I'm talking about 50%-75% saving annually.
As well, when you choose VoIP, you'll be able to make long-distance calls for less!
You'll Access Superb Portability.
VoIP services from high-quality provider companies are now available all over the globe. I had specifically chosen that works really well and reputable providers within the States & Canada only. They work seamlessly. How do I know that? Because I've tested them heavily in my reviews personally!
When you have broadband, you'll be able to log into a VoIP phone. After you log in, you'll hear a dial tone. You may make calls from any place that you have access to a Web connection, without headaches or hassles. It's that simple and easy. There's no long learning curve for sure.
As well, you'll find that it's possible to access VoIP services through your email account as you travel.
Just bring a headset or "IP phone" along and then stay in touch with team members and customers via low-priced calls!
There's no need to look for a local number or sim card overseas and save the hassle just to have a cheaper call. It's all there with VoIP service that you signed up.
 3.
You'll Enjoy Premium Flexibility.
 With these systems, it's possible to utilize conventional phones and VoIP converters. A converter resembles a flash drive and it may be plugged into any type of computer. A converter will find signals which come from analog or traditional telephones. Then, the converter will switch the signals to digital information which may be transmitted via the Web.
This enable you to fully utilize your existing facilities without investing into a new one.
Just make sure that your computer is turned on before you start. As well, Voice over Internet Protocol systems will give you the power to get a VoIP number of your own. You'll be able to receive calls to that number, as long as you're in a place which offers you access to a high speed Web connection!
Your System Will be Multipurpose.
 In addition to placing phone calls, you'll be able to video-conference via your Voice over Internet Protocol phone. This is great for efficiency, as you'll be able to gather your team or liaise with clients in order to share information. If you love the personal touch that video conferences offer, you'll find that VoIP has the multi-functionality that you want and need.
Applications for call center tasks are also available via VoIP. Organize all client calls into different segment and categories, get to know their requirement or needs before they spoke to you. That's the advantage and key to success for today's' customer service line.
Why pay more than you have to for business-related phone service nowadays?
There is a better way and this is why so many smart and savvy entrepreneurs are making the decision to take their small businesses into the future with VoIP services.
Now that you understand the benefits, why not look for a five star-rated VoIP company today?
Source: Voiptoner.com