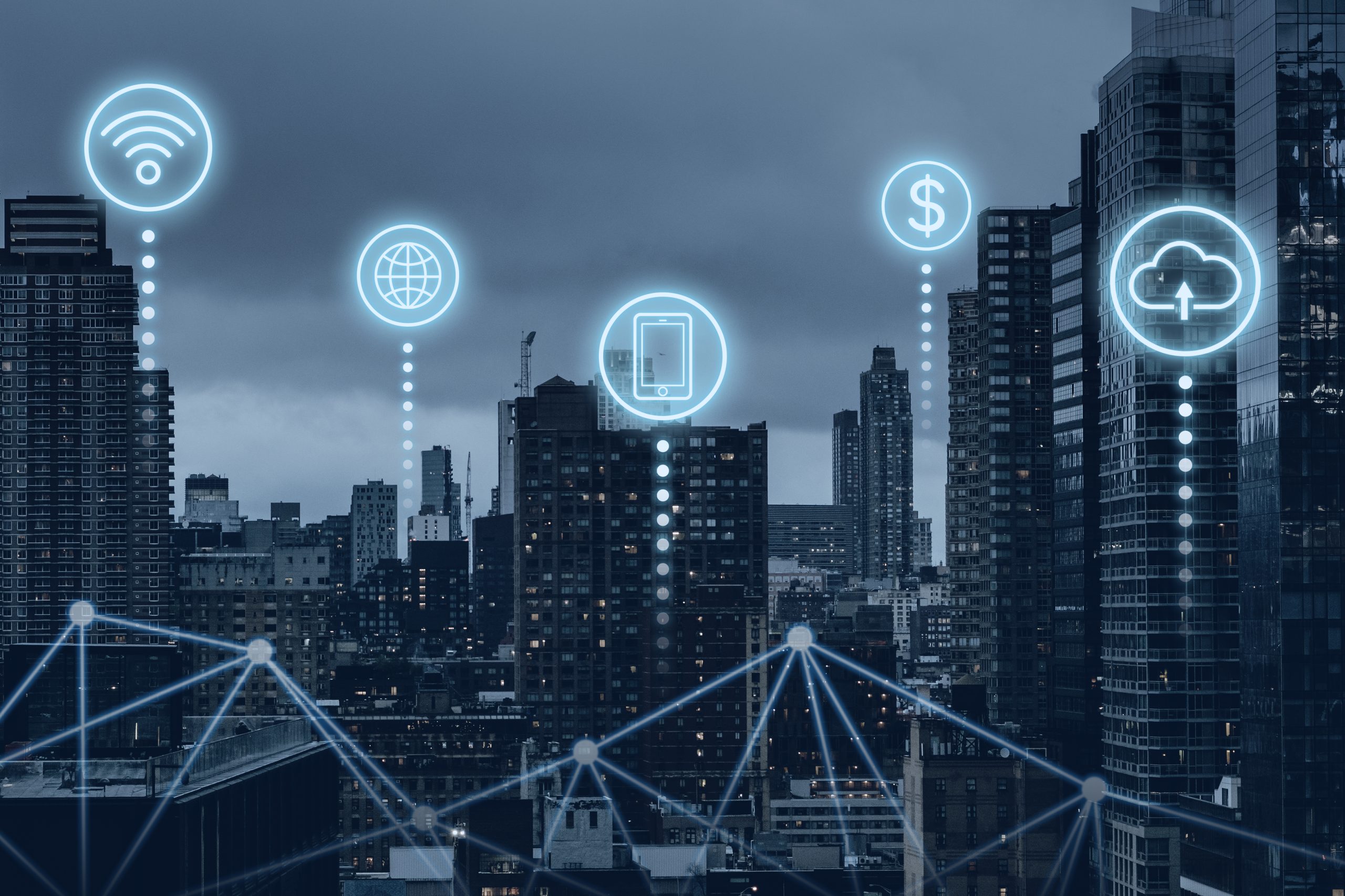 10 things you need to know about Cloud PBX
As businesses continue to embrace digital transformation, cloud-based solutions are transforming the way we communicate and collaborate. One such innovation is Cloud PBX (Private Branch Exchange). Cloud PBX, virtual phone systems, hosted in the cloud also known as hosted PBX or virtual PBX, is a phone system that operates over the internet instead of traditional landlines. It utilizes cloud technology to manage and route calls, eliminating the need for on-premises equipment that is expensive to maintain and upgrade.
Whether you're a small business owner or an IT professional, understanding these 10 essential aspects of Cloud PBX will give you a comprehensive overview, enabling you to make informed decisions for your business's communication needs.
1. Take your business landline number with you regardless of your location
Using Voice over Internet Protocol (VoIP) technology, you can make and receive calls via IP phones, landlines, softphones, or smartphones. This is particularly useful for remote workers who need to maintain their business identity while keeping personal numbers private. Productivity will no longer being affected from being away from the office building
2. OpEX model
Unlike on-premise PBX systems that require substantial upfront capital investment and ongoing maintenance expenses, Cloud PBX operates on an operating expense (OpEx) model. It eliminates high upfront investment, reduces total cost of ownership, and offers flexibility between desk phones and softphones, making it financially feasible for smaller businesses.
3. Discover customer insights
Your telephony system should go beyond its basic function of making and receiving calls. Cloud PBX integrates with other essential business applications such as CRM, enable you to gain valuable insights from every call. This integration enhances productivity and improves the customer experience.
4. Facilitate seamless real-time team collaboration
A robust unified communications (UC) system brings together enterprise-grade IP telephony, messaging, presence, and file sharing technologies into a single platform. This facilitates real-time collaboration, allowing teams to communicate and collaborate more efficiently.
5. Critical failover and business redundancy
To ensure business continuity, it's crucial to have a backup plan for your VoIP PBX system. The failure of a phone system can be costly; a business might lose customers, especially if the failure occurs during an emergency or system outage. Cloud PBX allows for a resilient backup plan, where a redundant PBX server mirrors your primary system and seamlessly takes over in case of a failure. This minimizes downtime and mitigates potential losses.
6. Easy User Management
Cloud PBX offers hassle-free user management. Unlike traditional phone systems, administrators can easily add, remove, or replace users within minutes, without hidden functions or unexpected costs when onboarding or offboarding users. This flexibility allows you to efficiently manage your user base and adapt to organizational changes without complications. Whether you need to scale up or down, the cloud PBX system empowers you to make user modifications easily and conveniently.
7. Call recording for audio evidence
Cloud PBX systems typically include a built-in call recording feature, providing a valuable asset for sales and support services. It allows for retrieving crucial messages, resolving disputes, adhering to industry regulations, and maintaining compliance. User-friendly interfaces make it easy to playback or download recording files whenever needed.
8. Reporting and analytics
With Cloud PBX, you gain access to comprehensive reporting and analytics capabilities. This empowers you to track and analyze various aspects of your operations closely. By monitoring metrics such as call volume, average duration, peak call times, and etc, you gain valuable insights to make data-driven decisions. This optimization of processes helps elevate customer satisfaction levels.
9. Branding and personalization
Cloud PBX allows you to establish your brand from the first interaction by personalizing greetings, IVR, music on hold, and voice prompts. This customization helps attract and retain customers while fostering brand loyalty.
10. Cater for businesses of all sizes
Cloud PBX solutions are ideal for business of all sizes. Small businesses can benefit from the pay-as-you-use, prepaid model, and no lock-in contract, which allow the business to have the control over their expenses. Small businesses can scale up their phone system as needed anytime.
Checkout REDtone SIPhony, a prepaid cloud PBX phone system designed specifically for small businesses.
Whether your business is small or large, opting for a cloud phone system brings enhanced functionality and flexibility compared to traditional PBX systems. Not only does it offer cost savings by reducing phone time, but it also enables your business to maintain agility and efficiency. Explore our REDtone Cloud PBX solution to discover how we can assist your business in achieving these benefits.
Let Us Help You Get Started Today!