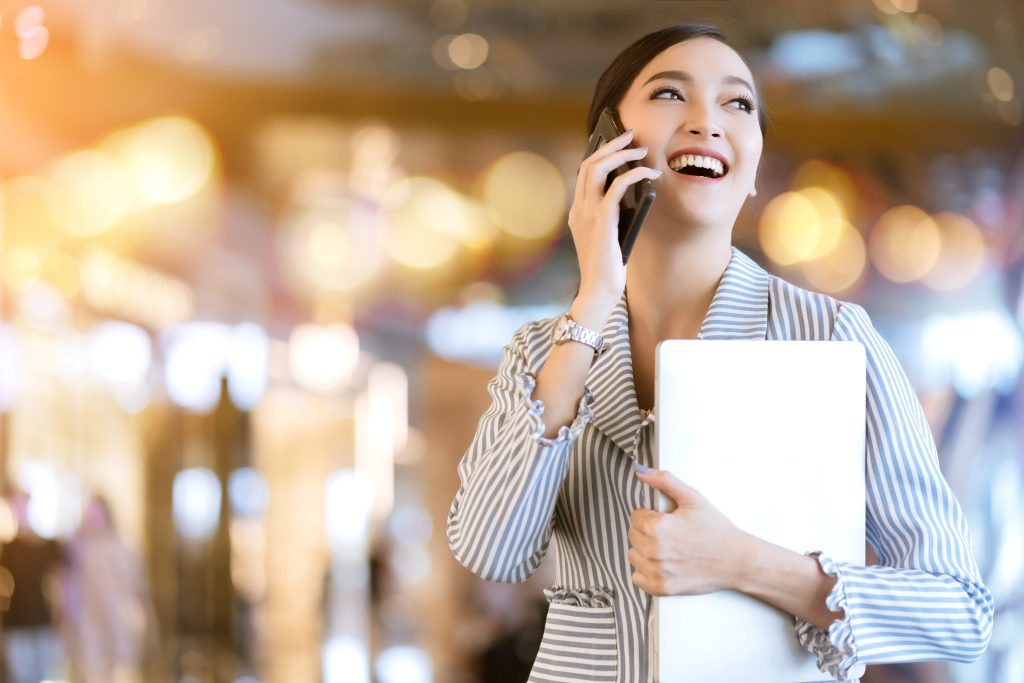 Reason to switch to an IP PBX
Are you looking into a new business phone system? If so, you've likely encountered terms such as IP PBX and VoIP – and a number of other acronyms requiring clarification. Allow us to provide some basic information about IP PBX systems and how they operate.
What is an IP PBX / VoIP Phone System?
An IP PBX (Private Branch Exchange) is a telephone system that uses Voice over Internet Protocol (VoIP) to transmit calls. These systems consist of the IP PBX server, VoIP endpoints (i.e fixed phones, web clients, or mobile apps), and optionally, a VoIP gateway.
IP PBX provides advanced features, such as voicemail, call routing, multi-user extension setup, recording options, and auto-attendant services. It also seamlessly integrates with other business applications and can be configured to route incoming calls based on caller ID or specific criteria set by the business. An IP PBX also allows for integration with different networks such as corporate WANs (Wide Area Networks), LANs (Local Area Networks), and the Public Switched Telephone Network (PSTN). Overall, an IP PBX serves as an essential tool for today's office communication.
There are two different types of IP PBX. Choosing your preferred option depends on your specific criteria and some restraints.

On-premise IP PBX systems require either existing server hardware or the purchase of new hardware to run on the premises. While this allows for greater control over a business's telephony infrastructure, it also comes with drawbacks. Remote working can be more technically difficult to facilitate. Also, in the event of an outage due to local building infrastructure problems such as flood or fire, will result in service offline. Additionally, quality of calls are depending on the the specific internet connection available at your premises.

A Cloud PBX or IP PBX is available in two options:
Self-managed solution

'Software as a Service' (SaaS) solution.
With both options, the cloud PBX system runs on a virtualized server environment in a provider's Cloud or data center. With both options, provide high availability, highly scalable, lower deployment costs and remote working is made easy.
IP PBX systems offer a range of benefits, with cost being one of the main advantages. By eliminating the need for costly on-premise hardware, businesses can save on in-house man power and support costs. Moreover, with virtual PBX systems now available in the cloud, all that's needed to get started is an active internet connection – making VoIP phone systems perfect for businesses of all sizes, even the small business, sole proprietor or freelancer. 
Check out REDtone SIPhony, a prepaid phone system which is designed specifically for small businesses. 
Thus IP PBX systems are highly attractive to today's businesses that are looking for an efficient and cost effective communications solution
Reasons to switch your phone system to an IP PBX
1. Innovation and future-proofing
Since IP PBX is a software base or cloud base solution, it offers the benefit of future-proof. The system allows constant update, improve and enhance as to keep up with the latest trends and technologies in the phone system industry. As a result, IP PBX offers new features, functions, and capabilities on a regular basis, as well as compatibility with emerging standards and platforms.
2. Compatibility and Integration
IP PBX system often offers the integration capabilities with other existing business devices, software, platforms and can work seamlessly with existing phones set, computers, tablets, and mobile devices. On top of that, it offers the flexibilities to integrate with other business applications such as CRM, ERP etc, not to mention the compatibility to support various protocols, standards, and formats, such as SIP, VoIP, PSTN, ISDN, and analog.
Check out REDtone Cloud PBX system that offers you APIs, plugins, and extensions to enable integration with your preferred tools and services.
3. SAVE COST on Equipment and Call Charges
Cloud PBX offers efficient cost management with neither heavy upfront investment, on-site PBX equipment nor installation. Functionality is administered on a centralized platform hosted by the provider.
It makes it easy and cost efficient to take advantage of VoIP (Voice over Internet Protocol) for long-distance and international calls. This can result in significant savings on the monthly telephone bill, as VoIP providers offer services at lower rates than traditional carriers. Additionally, IP PBX enables businesses to connect their branch office phone systems together so that employees can make free internal calls between branches.
Business can now save money on calls, equipment, maintenance, installation, and upgrade.
4. Scalability and Flexibility
One of the main advantages of an IP PBX system is that it can scale and adapt to business's changing needs. Business can easily add or remove users, extensions, and features without having to invest on new hardware. IP PBX system is flexible and customisable to specific requirements, such as setting up call routing, call recording and call forwarding.
5. Security and Reliablity
Most of the renown IP PBX system comes with strong encryption, authentication, and firewall features to prevent unauthorized access and data breaches. IP PBX system also provides backup and redundancy options to ensure high and functional, even in event of power outages, network failures, or natural disasters.
6. 24/7 Support and Service
System management and upgrades are handled virtually.  Business has the access to technical support, customer service, and troubleshooting whenever 24/7, whenever they need it.
7. Suite of Comprehensive Features and Advances
Feature-rich business grade phone system. Each user will gain a suite of features which boosts productivity for the company, such as extensions, customised IVR, greetings, voicemail to email, the ability to have business calls ring their desk phone and their mobile phone simultaneously and jump on to conference calls.
8. Support Remote Workforce and Increase Productivity
An IP PBX system can also help business to improve the productivity and customer service, as it offers features such as voicemail to email, conferencing, auto-attendant, and mobile integration. Users can download the application on their laptops or smart phone. All collaborative features are easily accessible. It is an essential tool to support hybrid and remote workforce arrangement.
9. Eliminate the Hassle of Traditional Phone System
An IP PBX system can be managed with great ease and minimal effort through a web-based configuration interface or a GUI. This allows users to easily maintain, modify, and fine-tune their phone system with user-friendly settings. On the other hand, proprietary phone systems often have difficult-to-use interfaces which can only be operated by specially trained technicians. Consequently, these systems are more restricted when it comes to changing settings as they may not include easy-to-use configuration options for end users.
On top of that, no messy and complicated phone wiring in the premise is required. Software phones can be installed directly on the PC. For Cloud PBX solution, user can download mobile App any smart phone, which allows making and answering calls from anywhere.
Let Us Help You Get Started Today!